The Bathroom Organization Collection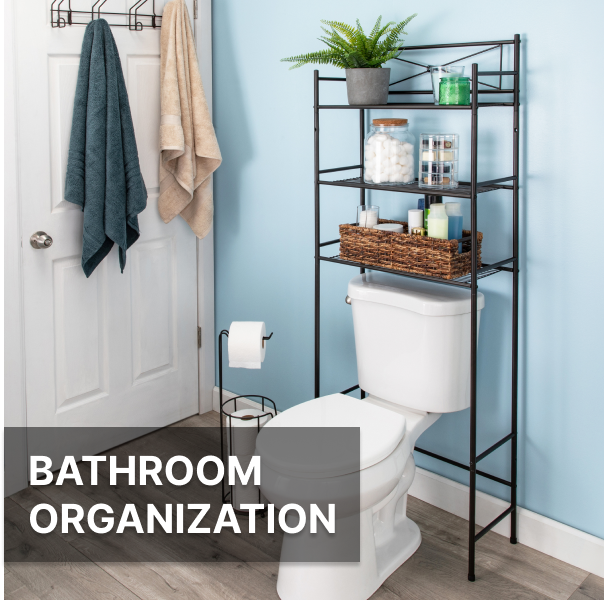 About this collection

Bathroom Organization

The 3-piece over-the-toilet bathroom organizer is a must-have accessory for anyone looking to add storage space while maximizing functionality. Made from high-quality materials, these bathroom organizers are built to last. They come in a white, black, or brushed nickel finish so you can easily choose one that matches your bathroom's décor.
MIX AND MATCH
PAIR WITH ANY BATHROOM ACCESSORY
Don't let clutter stress you out. Take control of your bathroom! Experience the convenience of a tidy, well-organized space with our over-the-toilet bathroom organizers. When paired with our other bathroom accessories, you can give your space a makeover on a budget.