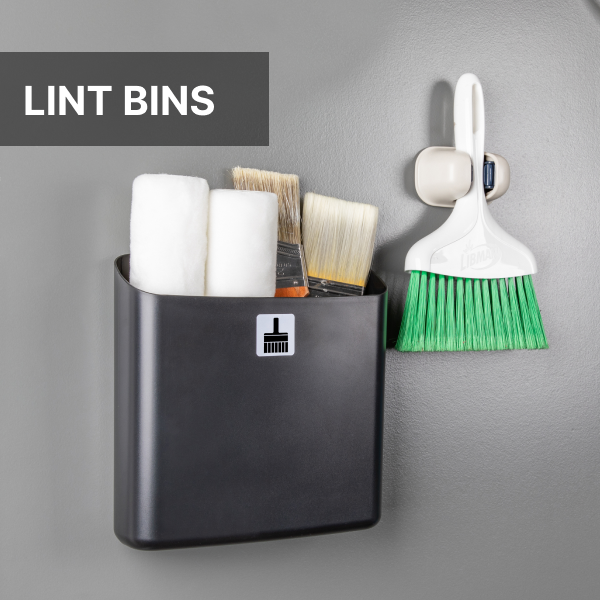 About this collection

Lint Bins

These magnetic lint bins have a universal design that fits in any setting, be it the laundry room or your home office. The large, powerful magnet on the back holds each bin and its contents securely in place so you don't need to worry about them falling off. Get them in black or white to match any aesthetic. With a sturdy construction and slim profile, these bins can be easily tucked away in tight spaces.
TWO COLORS TO CHOOSE FROM
COMBAT CLUTTER
These versatile bins can be used in many ways. Use them as a receptacle for mismatched socks or dryer sheets. They are also great for storing office and school supplies in your home office or workspace. You can even organize kitchen utensils using these bins!