The Toilet Brushes Collection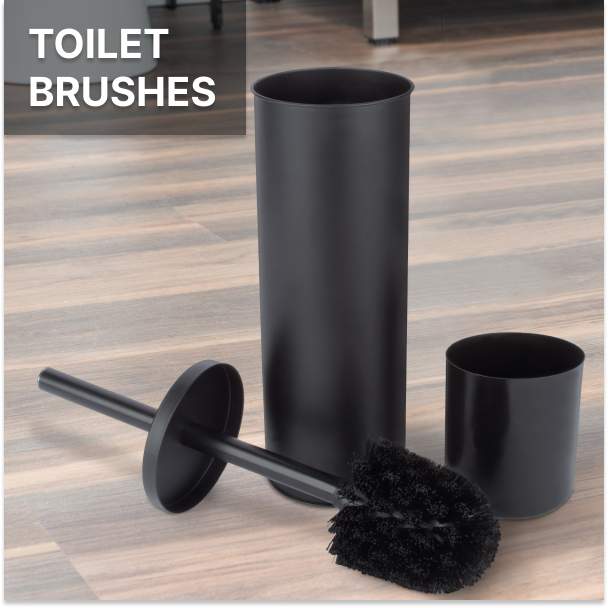 About this collection

Toilet Brushes

Say goodbye to flimsy toilet brushes that wear out quickly—our brushes are designed to withstand even the toughest cleaning jobs. The fine round brush bristles provide complete 360-degree cleaning power and durable construction for a clean and spotless bathroom.
THREE CLASSIC FINISHES
DURABLE & CONVENIENT
The handle and brush connect into one piece, with the option to insert a round shield for protection against water droplets. The 10.5 in. tall canister carefully and stylishly hides your brush from open view, while the removable drip cup makes for easy canister cleaning.