The Toilet Paper Holders Collection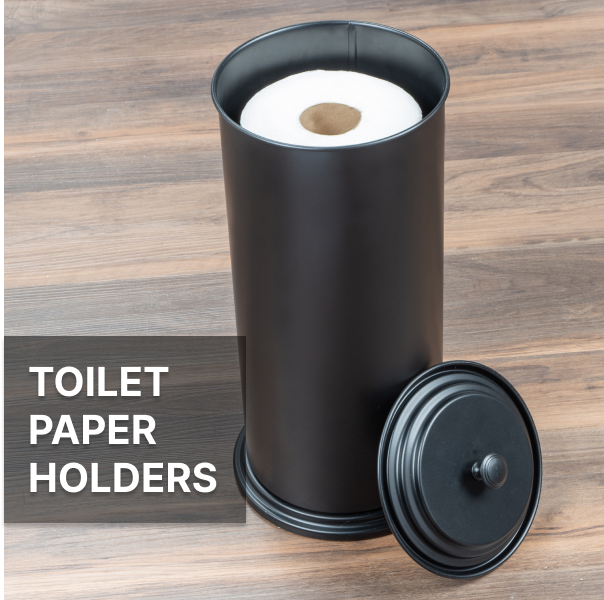 About this collection

Toilet Paper Holders

Our toilet paper holders are a convenient and practical addition to any bathroom. We offer a variety of designs to choose from, ranging in size, color, and style, that all offer a modern and elegant design. Our freestanding toilet paper holders are built with sturdy construction with a rust-resistant finish, ensuring a dependable product that will last for a long time.
MULTIPLE DESIGNS & FINISHES
CHOOSE YOUR STYLE
We offer a selection of standard-sized toilet paper holders that can fit up to three standard rolls as well as an extra-large toilet paper canister with a lid that's perfect for oversized rolls. Each ensures that the toilet paper remains dry, protected, and readily available when needed.